Christmas Day, every 25th December, almost everyone will celebrate their Christmas Day with different patterns. Today, it brings me anxious but joyful as well.
Before I start to describe my Christmas Day I had today, I would like to wish everyone :
On top of that, our flight dispatch also wishes us a very Happy Christmas too. A very warm and yet creative drawing from Flight Dispatch.
So let me start my story today.
Today, I was overjoyed till the fact that I woke myself up late yesterday though. It was a brand new day for me though. Woke up myself around 10:00am, with my stuffs on the floor, alone in the room to check for the time. As I powered my laptop up, having my teeth brushing and face washing, checking the latest flight radar, I was dumbfounded myself that today Airasia sent their first two day working of brand new Sharklets A320 to Langkawi as flight below:
AK6308 - KUL - LGK 0730 - 0830
AK1702 - LGK - SIN 0855 - 1020
AK1703 - SIN - LGK 1045 - 1215
AK6309 - LGK - KUL 1240 - 1340
So, luckily I still got time to catch the flight AK1703 from Singapore for the first Sharklet flight. Time around 11:45am and I drove myself out from school compound for the catch on sharklet plane. And it was very coincidence that the aircraft landed gracefully with the brand new equipped sharklets.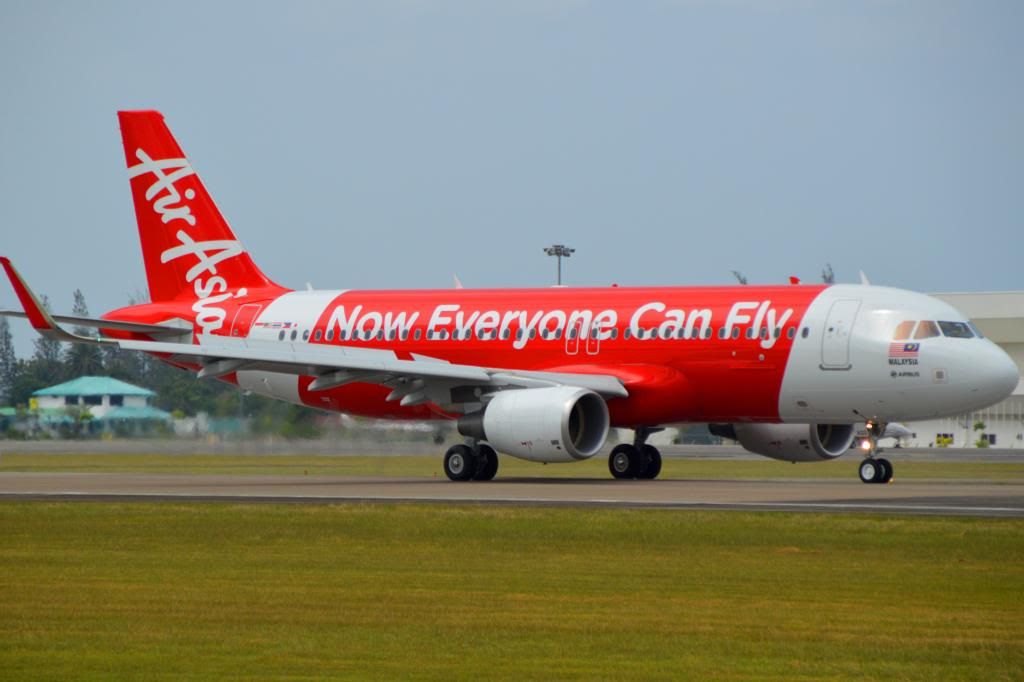 Compared to Boeing 737-800, it's almost identical in terms of their structure, except the clearance from fuselage to ground.
Airasia, it's Malaysia Airlines competitor though. From this view, Boeing 737-800 and Airbus A320-216 Sharklets version is almost identical. A first thought from me that passengers might mistaken that Airasia had bought Boeing aircraft.
So it's really a great day to snap the sharklet version of Airbus A320, which operate her second day of work. Airasia is almost utilizing the aircraft after the aircraft landed from Toulouse though. A research from Airbus that the fuel consumption on Airbus A320 Sharklets version will reduce a certain percentage compared to normal Airbus A320 wing fence version, where we refer it as scissors type.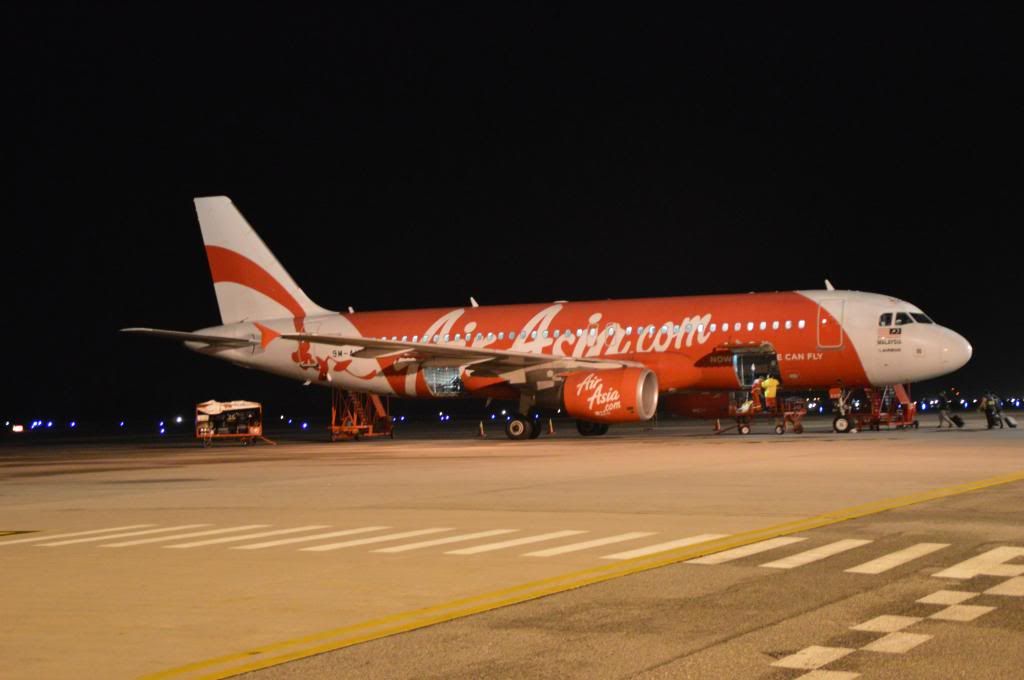 After snap those pictures, it's time for me headed for lunch in Kuah. Drove myself to Billion to have lunch with McD, where I needed to buy and research the price for some cooking utensils. It took me a long time to find the Zebra cooking utensils in Kuah town which was requested by my auntie. For readers' information, Langkawi is one of duty free island throughout the whole world.For example, a Zebra branded from Thailand, which was 24cm Curry Pot costed only RM 74.00 only.
In Langkawi, things such as cooking utensils, chocolate, wines, liquors and cigarettes are quite cheap due to no government tax imposed. In addition, you may buy import cars such as Volkswagen, Toyota, Honda or other branded cars at cheaper price.
But buying things at Kuah isn't that long lasting. It was Desmond message that he wanted to use the car so badly though. Hurried myself back to hostel without further research and bought the things that stock up my room for next time usage when back from holiday. What I was disappointed was he asked Ejaaz, what he so called buddy came to my room and asked for the car key. I had told him that I needed to use the car very badly before six, however, that Desmond's so called buddy told me to SMS Desmond for the notification and further notice about usage of the car. I did SMS to Desmond with the content:
Me: I have to use the car before six today.
Desmond: Ok
This was shown so clear that I needed to use the car very badly as I had to fetch my instructor for dinner in Laman Ria Restaurant. So the time being from 4pm to 6pm, I stayed at Johan's room to discuss and teach how some aircraft system really works. Time went fast until 6:00pm and no shadow of him was seen though. I had waited for further up to 6:16pm and SMS to him again that:
Me: I need to use the car now
And what he replied really frustrated me:
Desmond: I'm in Kuah, bro.
I replied again as SMS below:
Me: Then you tell me how am I going out? I did told you I need to use car before six right?
Then he never replied my message.
Kuah and our campus distance is totally far. It takes around 20-30 minutes to reach that distance. I was so frustrated, angry and dumbfounded that he never took my word seriously. It was clearly shown that the trustworthy is not there. I had countless given chances to them that trust need to be there but to no avail.
However, I was so delighted and happy that Johan could lend me a hand on fetching me and Captain Yiap for the ride. Thanks a lot Johan.
It was so frustrated for me to handover the car key to someone whom break people's promise. I felt myself guilty too as I had to approach Johan for help, especially he sacrificed his study time to fetch me and Captain Yiap for the buffet at Laman Ria, which is far and yet different directions. Laman Ria, which is a Japanese operated restaurant, was having Christmas Buffet on Christmas Day. I invited and sponsered my instructor for the dinner though. Lucky draw was held by our big sis, Katleen Tay and our flying instructor, Captain Daikichi.
It was a very joyful night though, different foods and dessert was given to all eaters on spot. Each time the food given out was different and yet special. This was our group photo from HM Aerospace Students, Instructors and Reuben Kenny's family on dinner Christmas night.
Yawn and feeling sleepy already, Good night readers. ^^